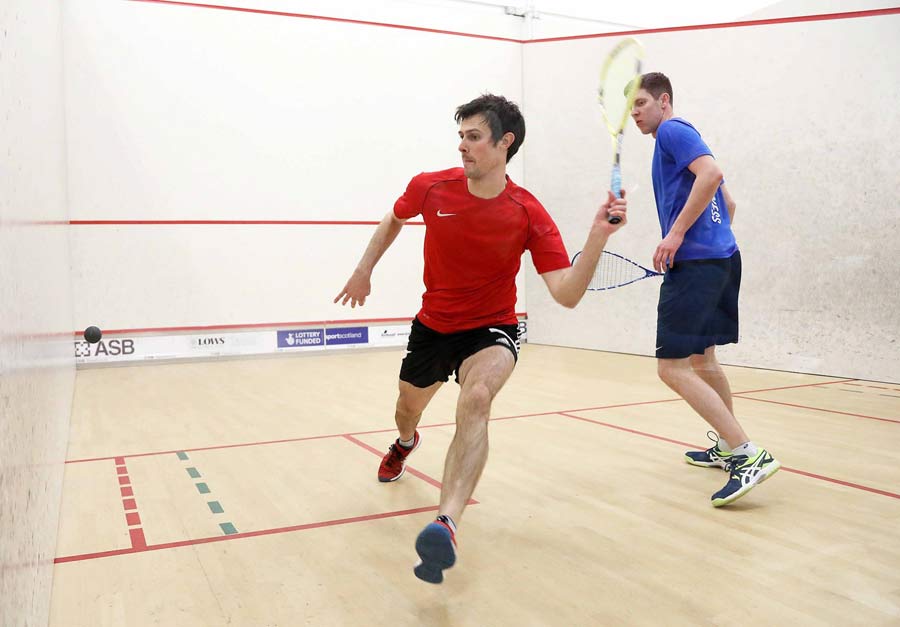 Kirkwall Squash Club was formed in 1969 when keen Kirkwallians put their money together to buy and refurbish an old court that had been built by the RAF for its officers based in Orkney during and after WWII. Having been used as a potato store for a considerable period of time the building needed substantial work to make it useable. Once up and running Kirkwall Squash Club gained a good membership and through subscriptions and donations were able to extend the building in 1974 and 1982, adding a further 3 courts.
In 2011 with the rise in popularity of Racketball worldwide and to reflect the growing interest here in Orkney we incorporated the sport into our club, rebranding ourselves as Kirkwall Squash and Racketball Club.
In 2013 the club was to undergo further change, after having spent 44 years at our home in Hatston we moved into the world class facilities within the Pickaquoy Centre. The centre has three glass-backed courts, identical to those which featured at the 2014 Commonwealth games in Glasgow, with retractable walls which allow two doubles courts to be created. There is also two spectator areas – a seating area directly in front of Centre court and a balcony overhead that gives spectators a great view of all the action. A very fitting location to take the club to the next level.
The club runs regular junior and senior training sessions and plays host to a wide variety of competitions, leagues and fun nights throughout the winter season, as well as the all important inter-counties against Shetland and Caithness!
As a club one of our key aims is ensuring that every junior player is able to fulfil their potential whether that be playing for Orkney, the Highlands and Islands or Scotland. The Club is very proud of its Junior Training programme and with a 2023 home island games, this is a very exciting time to get involved. In the last 12 months we have had Juniors competing at a national level representing the Highlands and Islands, and Scotland at the European Championships in Sweden and the 5 nations Championships in France. Could you follow in their footsteps? Join us now and we will do everything we can to make it happen!
Keep up to date by visiting our website www.kirkwallsquashclub.co.uk, our facebook page or on twitter by following @kirkwallsquash.
We look forward to seeing you on the court!