The Isle of Man was the venue for the very first incarnation of the Island Games in 1985. The Inter Island Games, as the event was known then, saw fifteen teams compete in seven sports as part of the Isle of Man's Year of Sport.

The intention was to bring together small island groups from across the globe to take part in not only a sporting event, but a gathering of different cultures and identities – an aim that is still at the core of the Island Games movement to this day.
At those very first games seven hundred competitors from the UK (including Orkney and Shetland), Scandinavia, the Mediterranean and outposts in the Atlantic took part.
Following the successful event it was decided that a similar event should be held biennially. The International Island Games Association was formed and the body still oversees each event to this day.

Guernsey in the Channel Islands was the next host in 1987 before the Faroe Islands became the first island group outside the UK to host the event. Since then the likes of Gibraltar, Gotland and Shetland have all welcomed competitors to their islands. Aland, Isle of Wight, Isle of Man and Guernsey have all hosted the Games on two occasions.
NatWest became official sponsors of the event in 1999 and since then the competition has grown in size and stature.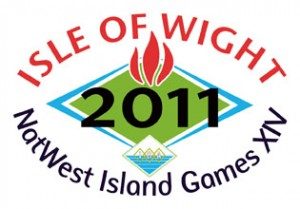 The last games in Isle of Wight in 2011 saw nearly two and a half thousand sportsmen and women compete in fourteen sports, with extensive media coverage across the globe.
Television cameras and recording equipment became a common sight at the various venues.