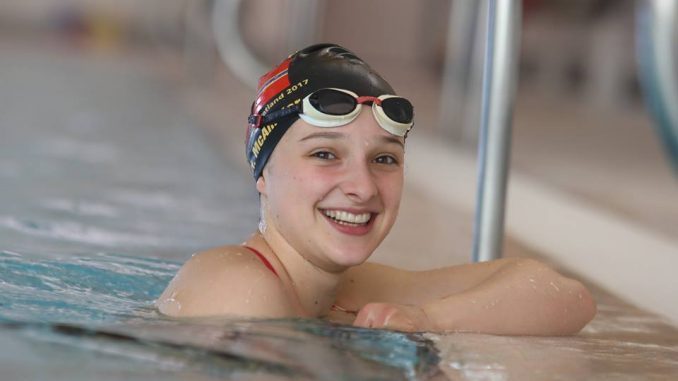 The pilot Islands Athlete Travel Award Scheme launched by SportScotland earlier this year to support up to 24 high-performing athletes from across Orkney, Shetland and the Western Isles, has been a welcome boon to Orkney swimmer Mia McAllister.
Mia, aged 17, competed in her first Island Games in Gotland 2017, qualifying for 2 finals (narrowly missing podium places in both), and has qualified for Scottish National Championships for the past 3 years.
Mia says her Athlete Travel Scheme grant has helped her continue to broaden her racing experience:
"The grant will help me a huge amount in getting away to competitions around the UK, and giving me experience of competing at different levels, with different people – with different strategies and strengths and weaknesses."
Since then, Mia has attended the British National Championships, several Scottish National and District meets, and training with her Shetland counterparts, achieving new personal best times and three new Orkney records along the way. Mia is looking forward to representing Orkney at the Island Games in Gibraltar 2019.