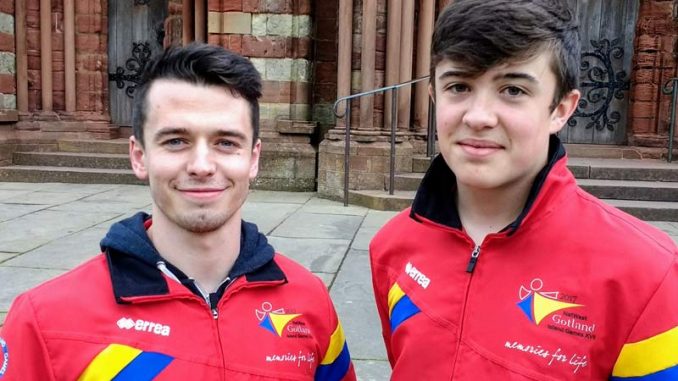 The OIGA executive committee is delighted to announce selection of athlete and coach Gordon Mowat as the flag bearer for the Orkney team at the opening ceremony of the NatWest Island Games XVII Gotland 2017. Gordon is a veteran of several previous games, having competed in Rhodes 2007, Aland 2009, the Isle of Wight 2011, and Jersey 2015. He won bronze in the 4x100m relay in Jersey and came 5th in the 200m final. Attending the Gotland 2017 games as coach for the Orkney swim team, Gordon recently passed a stringent assessment by the UK Strength and Conditioning Association to become the only UKSCA-accredited coach in Orkney. In his position as a strength & conditioning coach with the Highland Institute of Sport and the Pickaquoy Centre, Gordon works tirelessly to support and train athletes from a variety of sports (golf, swimming and athletics), including several members of the Orkney team attending the Gotland games later this month.
Mowat commented:
'I'm delighted to have the honour of carrying the Orkney flag. Anyone who knows me will know how much I love the island games, it's a brilliant and unique competition which contributes to Orkney's strong sporting culture. I hope to see Orkney bring the 20th Games to the county for everyone to have the opportunity to get a taste of the 'friendly games'.'
At the Opening Ceremony in Gotland, each member island will be invited to pour water, collected from the sea surrounding it, into one joint island games vessel to signify the coming together of ALL the games islands. Being the youngest member of the Orkney team, at age 15, Jamie Clouston from Kirkwall has been selected to be Orkneys water carrier in Gotland. Up and coming young athlete, Jamie, will be competing in the 800m, 1500m and 4x400m relay team for the Orkney Athletics Team.