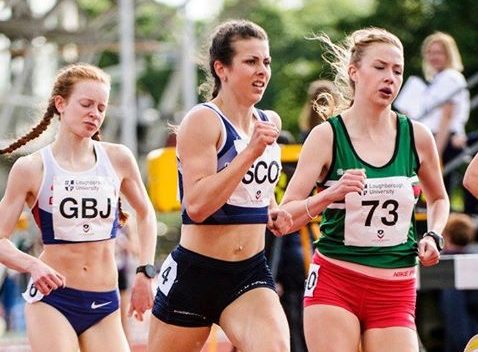 Local runner Anna Tait has broken her own 1500m Orkney record by over seven seconds this evening.
The Kirkwall athlete was making her debut for the Scottish senior team at the Loughborough International in Leicestershire. She finished in fifth place with a time of 4.21.16, shattering her previous best of 4:28.38, which she ran in Kilmarnock last weekend.
Speaking after the race the Glasgow Caledonian University student said: "The race was paced to eight hundred metres and I knew it was going to go out quite fast. Around 4:24.00 was my aim today – that is the qualifying time for the British Senior Championships – so I knew that the girls would drag me round for that.
"I decided that I would just try and sit in and get around 800m in about 2.20 and just as the race went on I was in a good position and knew that I was on track for that. It came to the last four (hundred metres) so I just dug in and gave it everything I could."
The race was won by 2011 World Championship silver medallist Hannah England in a time of 4.18.73.
The result puts Tait as one of the favourites for the event at the Island Games next month.