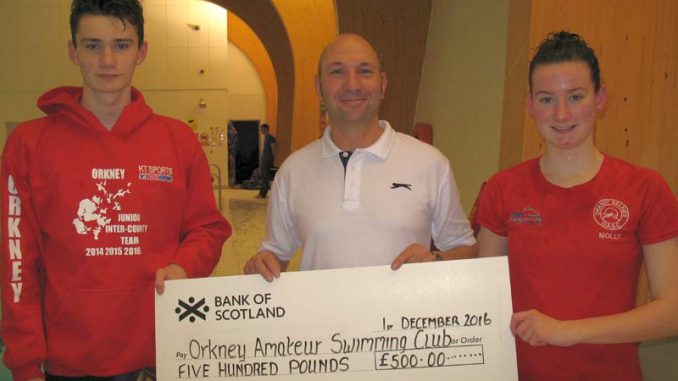 Together with coach Ben Delaney, five Orkney swimmers travelled to Edinburgh for the Scottish National Short Course Swimming Championships.
Angus and Molly Blance, Mia McAllister, Kerris Sinclair and Eleise Schofield joined over 770 swimmers representing 90 clubs from across Scotland, the UK, Ireland, Belgium and Denmark at the Royal Commonwealth Pool. With 5 Orkney records broken over the weekend (Kerris 800 free, Molly 100 breast, Mia 50 breast, 100 breast and 50 fly), and a raft of PBs, the Orkney swimmers did themselves and their coaches proud.

Orkney Amateur Swimming Club would like to thank Cooke Aquaculture Scotland for their generous sponsorship of this trip.