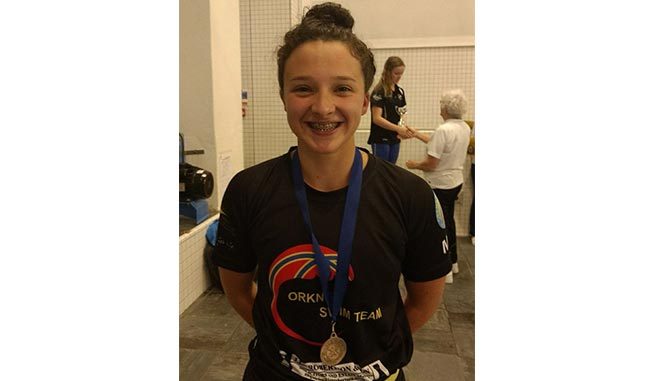 Orkney swimmer Mia McAllister has achieved her goal of qualifying for the upcoming British Swimming Championships, to be held in Edinburgh later this spring (1-4 March 2018).
Now 17, Mia has trained since childhood with Orkney Amateur Swimming Club, and has been supported by the Scottish Institute of Sport's Performance Development Pathway program for talented athletes in recent years.
Mia attended her first Island Games in Gotland 2017, finishing a tantalisingly close 4th in two finals and setting new Orkney Open short course records in 50m breaststroke, 100m breaststroke and 100m individual medley.
You can also read more on the Picky Centre website.