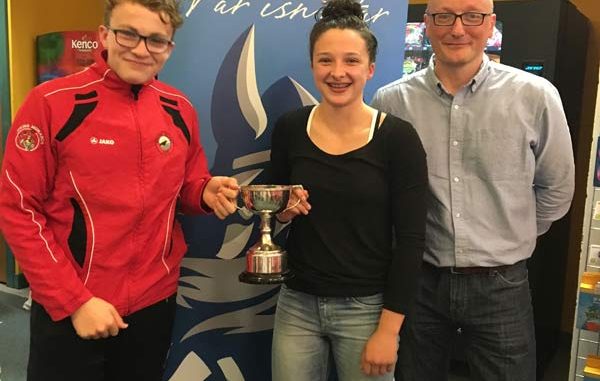 Orkney Amateur Swimming Club held its first competition of the new season on Saturday night at the Stromness Pool. The Orkney and Thurso swimming clubs have competed for the "West Mainland Chamber of Commerce" Cup for decades, with this being the 37th annual tussle for this trophy.
New this year was the addition of sponsorship by Northlink Ferries, who kindly sponsored travel for all swimmers from Orkney and Thurso travelling for the Pentland Trophy meet in May (in Thurso) and the West Mainland meet in August (in Orkney), also providing a new cup for the overall top team over the two legs of inter-club competition, and a medal each for all participants.
Saturday night's West Mainland Chamber of Commerce competition proved to be an exciting tug of war, with the lead yo-yo-ing between Orkney and Thurso throughout the night, and the hard work in training paying off, with the vast majority of swims for both teams resulting in new personal best times. Almost neck and neck going into the final events, some great performances from the Orkney relays clinched the win by 201 points to 190. Then for the most coveted trophy of the night – the fun cannonball relay for the sugar bowl – always the noisiest part of the gala, certainly didn't disappoint in the decibel level. Kelsi Taylor touched first for Orkney to claim their second trophy of the night.
With Thurso having won the first leg of the Northlink Cup, taking the Pentland Trophy in May by 181 points to Orkney's 121, this meant that the first winners of the new Northlink Cup were Thurso ASC, with an overall total score of 371 to Orkney's 322. We were delighted to welcome Northlink representative James Linklater to present the cups and medals on the night.
With thanks to Northlink for their generous support, all the officials, everyone who provided food and helped with refreshments, Stromness Pool staff as ever, and to the Thurso team for travelling over to compete this weekend.