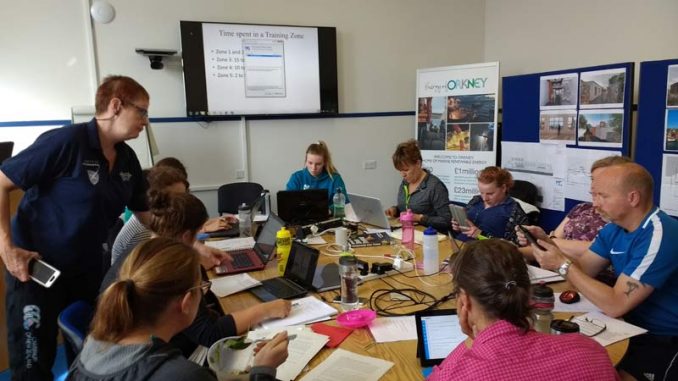 NatWest Coach Development fund and the IIGA support training of swim coaches in Orkney
Orkney Amateur Swimming Club ran a UKCC training course for swimming coaches last week in Stromness. The ten candidates included eight from Orkney ASC and two visitors from Lerwick ASC. Delivered over two weekends by Scottish Swimming tutor Hilary Stewart, the course leads to an SQA certificate in Level 1 Coaching Swimming. The tutor was delighted with the standard of the candidates, and the course was a great success. Ongoing coach education is crucial to underpinning current and future delivery of high quality swim training in Orkney, and the newly qualified coaches will be an invaluable addition to the coaching team.
Orkney ASC would like to thank EMEC for provision of classroom facilities, Orkney Islands Council for providing pool time, Scottish Swimming for course administration, SportScotland for bursary support, and the Repsol Sinopec Small Grants Scheme and NatWest Coach Development Programme administered by the International Island Games Association for their generous grant support towards the costs of the course . In addition, the course organisers would like to thank all swimmers who took part in the sessions during the course, and Stromness pool staff for their help.